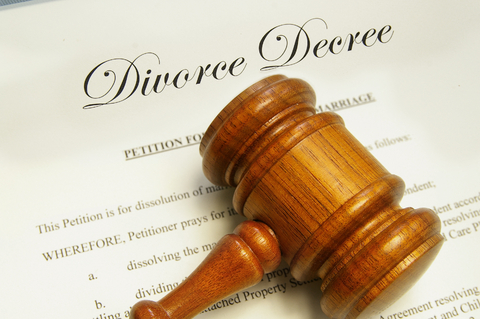 Kaplan v. Kaplan, 130 A.D.3d 576, 13 N.Y.S.3d 184 (Second Dept. 2015):
"The Supreme Court properly granted that branch of the plaintiff's motion which was for a downward modification of his maintenance obligation. The plaintiff demonstrated that his loss of employment was unavoidable, that he made a good-faith effort to obtain employment commensurate with his qualifications and experience, and that continued enforcement of the maintenance obligation as set forth in the parties' separation agreement would create an "extreme hardship" (cf. Lewis v. Lewis, 43 AD3d 462, 463–464; see Beard v. Beard, 300 A.D.2d 268, 269; Pintus v. Pintus, 104 A.D.2d 866, 868–869). The Supreme Court also providently exercised its discretion in imputing $450,000 in income to the plaintiff based upon, inter alia, his educational background and employment history (see Matter of Julianska v. Majewski, 78 AD3d 1182, 1183; Friedman v. Friedman, 309 A.D.2d 830, 831), and reducing his maintenance obligation to the defendant from $16,666 per month to $6,375 per month, taking into consideration, inter alia, the relevant factors enumerated in Domestic Relations Law § 236(B)(6)(a) (see Baron v. Baron, 71 AD3d 807, 809; Otto v. Otto, 207 A.D.2d 530, 532).
However, the Supreme Court erred in directing that the plaintiff recoup the overpayment of his maintenance obligation made since the filing of his motion as a credit against his future maintenance obligation. Generally, as a matter of public policy, a payor spouse is not entitled to restitution or recoupment of maintenance payments (see Fox v. Fox, 306 A.D.2d 583; Vigliotti v. Vigliotti, 260 A.D.2d 470, 471; Samu v. Samu, 257 A.D.2d 656; Du Jack v. Du Jack, 243 A.D.2d 908, 909; Matter of Klein v. Klein, 58 A.D.2d 811), and, contrary to the plaintiff's contention, this case does not fall outside the general rule (see Arcabascio v. Arcabascio, 48 AD3d 606; cf. Stimmel v. Stimmel, 163 A.D.2d 381; Jacobs v. Patterson, 143 A.D.2d 397, 398; Vigliotti v. Vigliotti, 260 A.D.2d at 471)."