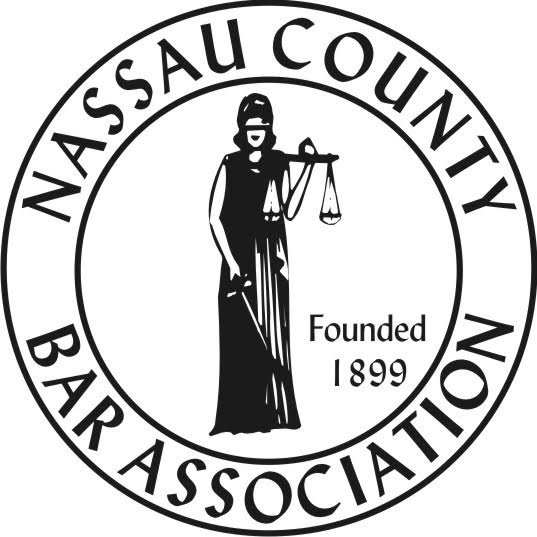 Last night, Jon was awarded
the Thomas Maligno Pro Bono Attorney of the Year Awardfrom the Nassau County Bar Association.
From an earlier press release:
"
The Nassau County Bar Association, the source for legal information and education on Long Island, is marking 50 years since the landmark Miranda Rights legislation was enacted, as well as awarding three outstanding advocates for service to the legal profession and the community, at the annual Law Day Awards Dinner on May 3, 5:30-8 p.m. at NCBA in Mineola.
Keynote speakers Nassau County District Attorney Madeleine Singas and Honorable Stephen P. Scaring, Scaring & Carman, Garden City, together will share their experiences of life before Miranda, the procedural protections afforded to all of us by the U.S. Constitution, how these rights are safeguarded by the courts, and why the preservation of these principles is essential to our liberty.
Each year on Law Day, NCBA recognizes three outstanding examples of service. The Liberty Bell Award will be presented to Robert Bernstein, a teacher who has served as a Mock Trial Coach for his high school team since 1997 and volunteers as a court advocate for The Safe Center LI.
Jonathan Press, a long-time dedicated volunteer attorney at NCBA's Mortgage Foreclosure Legal Consultation Clinics and mandated court settlement conferences, will be honored with The Thomas Maligno Pro Bono Attorney of the Year. Finally, the Peter T. Affatato Court Employees of the Year Award will be presented to Lisa Porteus, Chief Court Reporter for Supreme Court in Mineola.
Fifty years ago, the landmark U.S. Supreme Court case, Miranda v. Arizona resulted in the Miranda Rights statement that must be made by police to inform a person in police custody or under interrogation of his Fifth Amendment right against compelled self-incrimination. The Miranda warning has become one of the most recognizable phrases in law enforcement, repeated countless times in films and on television."