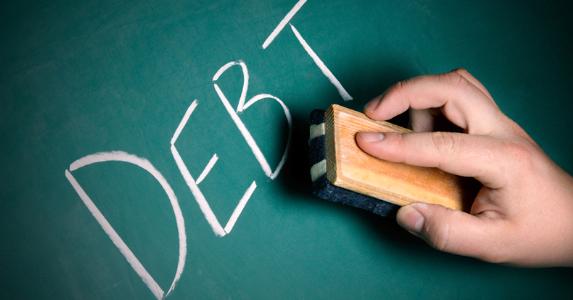 MIDLAND FUNDING, LLC v. JOHNSON CERTIORARI TO THE UNITED STATES. No. 16–348, US SUPREME COURT, Decided May 15, 2017
"Whether Midland's assertion of an obviously timebarred claim is "unfair" or "unconscionable" (within the terms of the Fair Debt Collection Practices Act) presents a closer question. First, Johnson points out that several lower courts have found or indicated that, in the context of an ordinary civil action to collect a debt, a debt collector's assertion of a claim known to be time barred is "unfair." See, e.g., Phillips v. Asset Acceptance, LLC, 736 F. 3d 1076, 1079 (CA7 2013) (holding as much); Kimber v. Federal Financial Corp., 668 F. Supp. 1480, 1487 (MD Ala. 1987) (same); Huertas v. Galaxy Asset Management, 641 F. 3d 28, 32–33 (CA3 2011) (indicating as much); Castro v. Collecto, Inc., 634 F. 3d 779, 783 (CA5 2011) (same); Freyermuth v. Credit Bureau Servs., Inc., 248 F. 3d 767, 771 (CA8 2001) (same).
We are not convinced, however, by this precedent. It considers a debt collector's assertion in a civil suit of a claim known to be stale. We assume, for argument's sake, that the precedent is correct in that context (a matter this Court itself has not decided and does not now decide). But the context of a civil suit differs significantly from the present context, that of a Chapter 13 bankruptcy proceeding. The lower courts rested their conclusions upon their concern that a consumer might unwittingly repay a timebarred debt. Thus the Seventh Circuit pointed out that "'few unsophisticated consumers would be aware that a statute of limitations could be used to defend against lawsuits based on stale debts.'" Phillips, supra, at 1079 (quoting Kimber, supra, at 1487). The "'passage of time,'" the Circuit wrote, "'dulls the consumer's memory of the circumstances and validity of the debt'" and the consumer may no longer have "'personal records.'" 736 F. 3d, at 1079 (quoting Kimber, supra, at 1487). Moreover, a consumer might pay a stale debt simply to avoid the cost and embarrassment of suit. 736 F. 3d, at 1079.
These considerations have significantly diminished force in the context of a Chapter 13 bankruptcy. The consumer initiates such a proceeding, see 11 U. S. C. §§301, 303(a), and consequently the consumer is not likely to pay a stale claim just to avoid going to court. A knowledgeable trustee is available. See §1302(a). Procedural bankruptcy rules more directly guide the evaluation of claims. See Fed. Rule Bkrtcy. Proc. 3001(c)(3)(A); Advisory Committee's Notes on Rule 3001–2011 Amdt., 11 U. S. C. App., p. 678. And, as the Eighth Circuit Bankruptcy Appellate Panel put it, the claims resolution process is "generally a more streamlined and less unnerving prospect for a debtor than facing a collection lawsuit." In re Gatewood, 533 B. R. 905, 909 (2015); see also, e.g., 11 U. S. C. §502 (outlining generally the claims resolution process). These features of a Chapter 13 bankruptcy proceeding make it considerably more likely that an effort to collect upon a stale claim in bankruptcy will be met with resistance, objection, and disallowance."