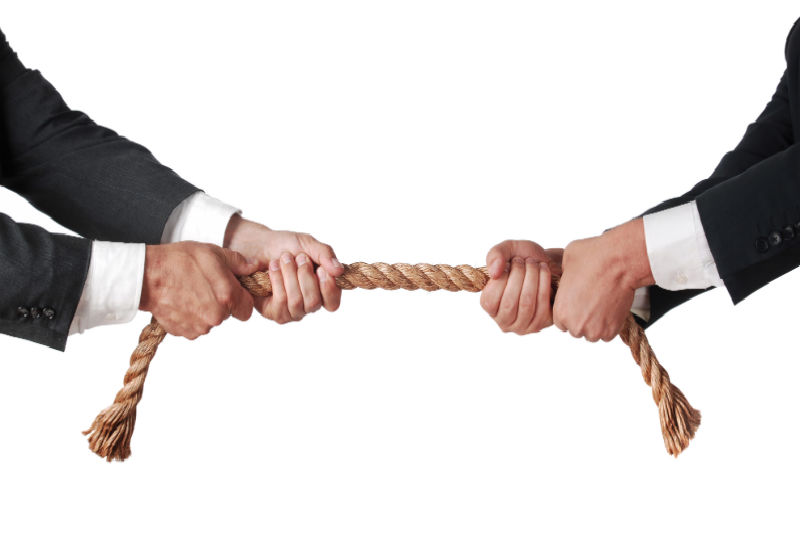 MATTER OF GREATER CAPITAL REGION ASSOCIATION OF REALTORS, INC., 2015 NY Slip Op 51857 - NY: Supreme Court, Albany:
"Judicial dissolution of a business corporation is authorized where "the directors are so divided respecting the management of the corporation's affairs that the votes required for action by the board cannot be obtained" (Business Corporation Law § 1104 [a] [1]). Dissolution also is available where "there is internal dissension and two or more factions of shareholders are so divided that dissolution would be beneficial to the shareholders" (Business Corporation Law § 1104 [a] [3]).
The dissension, disagreement and division within the corporation must "pose[] an irreconcilable barrier to [its] continued functioning and prosperity" (
Matter of Dream Weaver Realty, Inc. [Poritzky-DeName], 70 AD3d 941, 942
[2d Dept 2010] [internal quotation marks omitted];
see also
Matter of Clever Innovations, Inc. [Dooley], 94 AD3d 1174, 1176
[3d Dept 2012]). But "the underlying reason for the dissension is of no moment, nor is it at all relevant to ascribe fault to either party. Rather, the critical consideration is the fact that dissension exists and has resulted in a deadlock precluding the successful and profitable conduct of the corporation's affairs" (
Matter of
Goodman v Lovett, 200 AD2d 670, 670-671
[2d Dept 1994] [citations omitted]). In determining whether to grant dissolution, "the benefit to the shareholders . . . is of paramount importance" (Business Corporation Law § 1111 [b] [2]), and "dissolution is not to be denied merely because it is found that the corporate business has been or could be conducted at a profit" (
id.
[b] [3]).
Applying the foregoing principles of law to the credible testimony and documentary evidence adduced at trial, the Court finds and determines that dissolution is warranted under both Business Corporation Law § 1104 (a) (1) and (3).
.......
The paralysis of the CRMLS Board is a direct outgrowth of the extreme division and dissension that has developed over a long period of time between the two shareholders, each of which owns one-half of the stock in the MLS joint venture. ......"