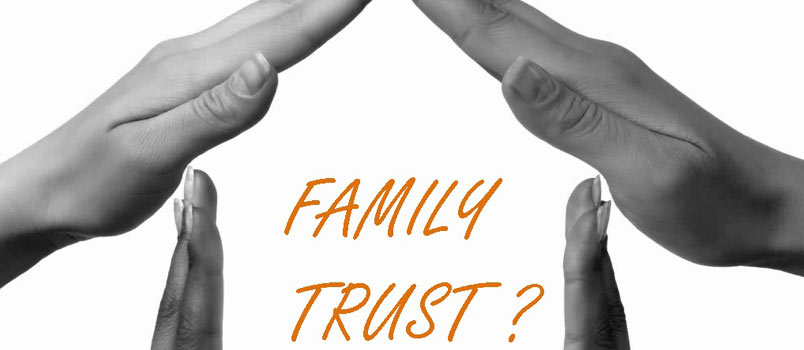 In this case, the parties established a family trust with funds allegedly held from Wife's separate accounts and now Wife wants a distribution. With high income or asset families, or with grey divorces, family trusts may be an item to be seriously considered.
Oppenheim v Oppenheim, 2019 NY Slip Op 00610, Decided on January 30, 2019, Appellate Division, Second Department:
"The defendant's main contention on this appeal is that the Supreme Court should have awarded her equitable distribution of the value of the principal in the family trust as of the date of trial, based on the plaintiff's alleged inequitable conduct in the formation of the family trust. The defendant contends that the plaintiff "commandeered" the family trust, the funding of which came from assets held in her name. The defendant points out that, although the family trust was ostensibly intended to benefit the parties' children and their descendants, the plaintiff had the power to discharge the independent trustee and was himself a permissible beneficiary. The plaintiff also retained a testamentary power of appointment exercisable in favor of any beneficiary, not just the children. Notably, the defendant has never challenged the validity of the family trust and has not sought to set it aside. Moreover, she seeks equitable distribution not of the actual funds held by the family trust, but only distribution of the amount of the assets in the trust from other assets held by the plaintiff. The defendant has not alleged that the plaintiff actually sought distribution to himself of any of the family trust principal.
Trial courts are vested with broad discretion in determining equitable distribution of marital property. Unless the court has improvidently exercised that discretion, its determination should not be disturbed on appeal (
see Linenschmidt v Linenschmidt, 163 AD3d 949
, 950;
Gafycz v Gafycz, 148 AD3d 679
, 680;
Alper v Alper, 77 AD3d 694
, 695). Moreover, when the Supreme Court has determined the issue of equitable distribution after a nonjury trial, the credibility assessments underlying its determination are entitled to great weight on appeal (
see Linenschmidt v Linenschmidt
, 163 AD3d at 950;
Alper v Alper
, 77 AD3d at 695). Here, contrary to the defendant's contention, the court providently exercised its discretion in declining to award equitable distribution of the value of the family trust. Giving due deference to the court's credibility assessments, we agree that the evidence as to the circumstances surrounding, among other things, the creation of the family trust and the terms of the trust itself, do not support the defendant's contentions that the plaintiff acted inequitably in regard to the formation of the family trust (
see Weidman v Weidman, 162 AD3d 720
, 723-724)."